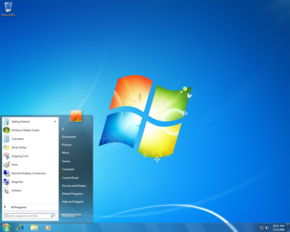 Microsoft's new operating system, Windows 7, has been released to manufacturing following a successful release candidate. Windows 7 really is what Windows Vista should have been in the first place.
Although I've been ensconced in the OS X and Linux world for some years now, I installed the last release candidate in a virtual machine and had a play with it the other week and I have to say that I'm reasonably impressed. Microsoft may have finally got their act together over their historically and notoriously awful operating system.
Windows Vista was a terrible embarrassment to Microsoft. Although Windows XP was long in the tooth, it was, once patched up with all the necessary service packs and software updates, a stable, useable and relatively lean operating system; a workhorse that served most of the world's desktop computing needs. Windows Vista, on the other hand, was an absolutely awful replacement for it, burdening users with stiff system requirements and features that were unnecessary, awkward and to an extent crippling with regards to day to day usability. Because of this, uptake of Windows Vista was poor at best, people simply preferred Windows XP. Manufacturers started to offer "downgrade" options on new PCs, which is frankly absurd. Microsoft had to extend XP's sales cutoff dates over and over again due to the demand.
In reality, Windows 7 is not much more than a giant service pack on top of Windows Vista rather than an entirely new operating system. But it's a wide-reaching service pack that puts all the wrongs right and it is important that Microsoft give it a new name/major version number in order that it can be distanced from its abominable predecessor.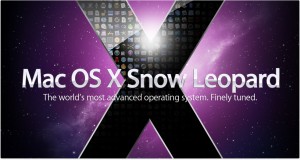 Parallels can be drawn between Windows Vista/Windows 7 and Mac OS X Leopard/Snow Leopard, the latter being Apple's forthcoming major operating system update which promises refinement on the existing operating system rather than any new features. Most notably it will halve the disk space requirements due to Apple dropping PPC support and thus an end to the need for huge universal binaries.
However, the two operating systems continue to differ greatly when it comes to price. Apple will charge $29 for a single Snow Leopard upgrade, whilst Microsoft will want $219 for an upgrade from Vista. That price is for the "Ultimate" version, which I'm using for comparison because Apple doesn't have all this "Home, Home Premium, Professional, Ultimate" nonsense, they just have one version with everything included. It's a staggering price difference, Microsoft want nearly eight times what Apple want. In this regard, Microsoft haven't learnt anything.
As good as Windows 7 is, it's not going to tempt me away from the Mac OS X world. There are various reasons for this. Firstly, it's a little bit "too little, too late" from Microsoft for me, but mostly it's because I feel much more "at home" with OS X due to its UNIX underpinnings. It's not even about the Apple hardware that makes me a "fanboy" in this regard; I would gladly run OS X on any old black box given the ability. The fact that Apple's hardware is nice and shiny is simply a bonus.