I've recently been surrendering large amounts of my spare weekend time to playing computer games after a hiatus of several years. Back when I had a PC I used to play computer games quite a lot, but since switching to Mac it has, until recently, been more difficult to do so, in part due to inadequate graphics hardware but mostly due to the fact that traditionally there simply wasn't that many decent games available for Mac OS X.
I have two computers, a Mac Mini with a 2.53Ghz Core 2 Duo processor and a 256Mb Nvidia Geforce 9400 graphics controller and a Macbook Pro with a 2.8Ghz Core 2 Duo processor, which actually has two graphics controllers. It has a the same controller as the Mac Mini for "normal" operations and then it has an extra 512Mb Nvidia Geforce 9600 GT controller which you then switch on (requiring a logout instead of a reboot) when you want some serious graphics grunt. The reason why it doesn't just have the super-duper one is that it absolutely hobbles the otherwise excellent battery life, so you only enable it when you really need it.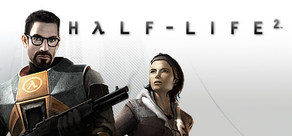 I've mainly been playing Half Life 2, which is available for the mac along with a plethora of other games via the Steam platform. Half Life 2 really puts my Macbook to the test, but it fares very well as I'm able to play the game at full screen resolution with nearly all the graphics settings turned up to maximum (meaning that it renders very pretty scenes) and still get a consistent frames per second (FPS) rate of between 30 and 60, which is good enough for me. The computer gets jolly hot whilst it's doing this but appears to be designed to deal with it.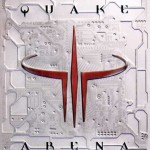 The other thing I've been playing is an old favourite from the turn of the century, Quake III Arena, the source code for which is now freely available and can be easily compiled on Mac OS X. All you need are the PAK files from the original game disc (as the content in these files are still under copyright). This game runs at a consistent, unwavering 90 FPS even on my Mac Mini's relatively humble graphics controller with all the graphics settings turned up to maximum. It's by no means a clever game, but it's an awful lot of fun if you just want to blow off some steam in an unapologising shoot-em-up.
I'd really love to get Grand Theft Auto: San Andreas working too. There is a way, apparently, but it's flaky, difficult to play on a laptop and I can't play that game and enjoy it without all the mods cheats that I used to use, none of which will work on a Mac even if the game does. It'd be fabulous if other games publishers in addition to Aspyr used something like Steam to distribute their games to multiple platforms. It's clearly a system that's working very well and I think that publishers need to take the Mac platform more seriously as it gets more and more popular, especially amongst younger people who are their principle market.
If I had more time I would probably play games a lot more as they're a great (and relatively) cheap way to escape and blow off some steam. That said I wouldn't want to spend every spare minute playing them, I know what happens to people who do that.