Boycott the 2022 FIFA World Cup
I don't mind admitting that I'm enjoying this World Cup. The weather is perfect and England are doing tremendously well. Both factors remind me greatly of Italia '90 (with Pavarotti and everything), the first time I paid any proper attention to the World Cup. It's great fun, from watching games in pubs to the themed office activities at work.
The 2022 FIFA World Cup, however, will be a completely different story. I will be boycotting it. I won't follow it, I won't watch any of the games, I won't go to the pub and I will ignore the office activities.
Let's put aside the allegations of corruption and how wholly unsuitable Qatar, accused of "buying" the World Cup, is to hold a football tournament, so unsuitable in fact that it has to be held in November in order to avoid the unbearable extreme heat. We're going to look beyond this obvious practical absurdity, as painfully silly as it is.
What we need to absolutely focus on here is Qatar's appalling and inexcusable record on LGBT rights. Homosexuality is illegal in Qatar — it is illegal to even be gay in the country. In deciding to host the tournament there in 2022 FIFA have effectively enacted the wholesale exclusion, by law, all LGBT fans and players from attending.
The current Qatari Penal Code stipulates imprisonment of up to seven years for sodomy between men. In 1995 an American citizen visiting Qatar was sentenced to six months and 420 lashes for homosexual activity. In the 1990s, Philippine Overseas Employment Administration informed Philippine workers that gay workers were prohibited in Qatar.
It hasn't improved since. In September 2013, it was announced that all Gulf Cooperative Countries, of which Qatar is a member, had agreed to discuss a proposal to establish some form of, yet unknown, testing in order to ban gay foreigners from entering any of the countries.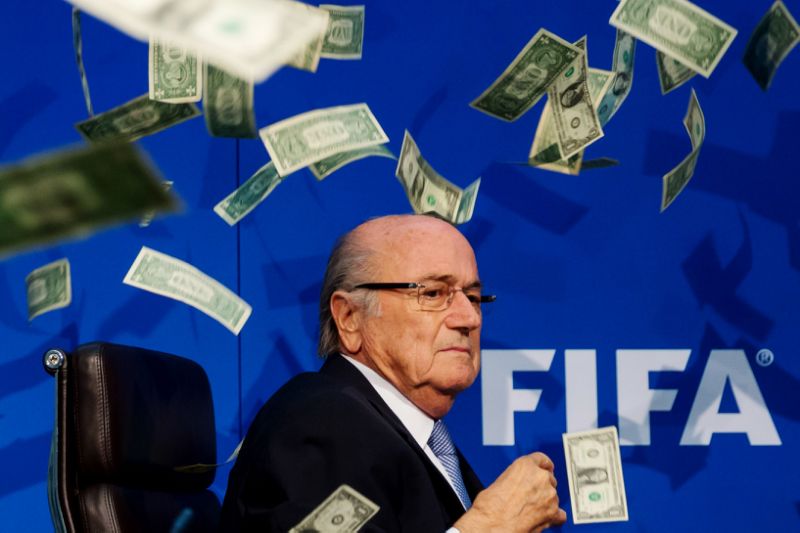 The Dutch national team say they are planning to play in pink strips in protest. This is rubbish. The only effective protest against this ghastly decision will be to boycott the tournament, whether you are a fan, team or broadcaster. Both Qatar and FIFA need to be hit where it hurts for this serious lapse in judgment on FIFA's part, and both parties love money, this is what all this is about.
"The beautiful game" already suffers from an image problem when it comes to its attitude towards gay people and this decision has done nothing but seriously compound it. It is contemptuous at best, and at worst an outright and deliberate public insult.
After next Sunday, as far I am concerned, there will be no FIFA World Cup for eight years. I invite you to join me and show your support for LGBT people and your disgust and outrage with Qatar and FIFA. Every advert you watch and every logo displayed on your television during a game puts money into FIFA's pockets. Hit them where it hurts.